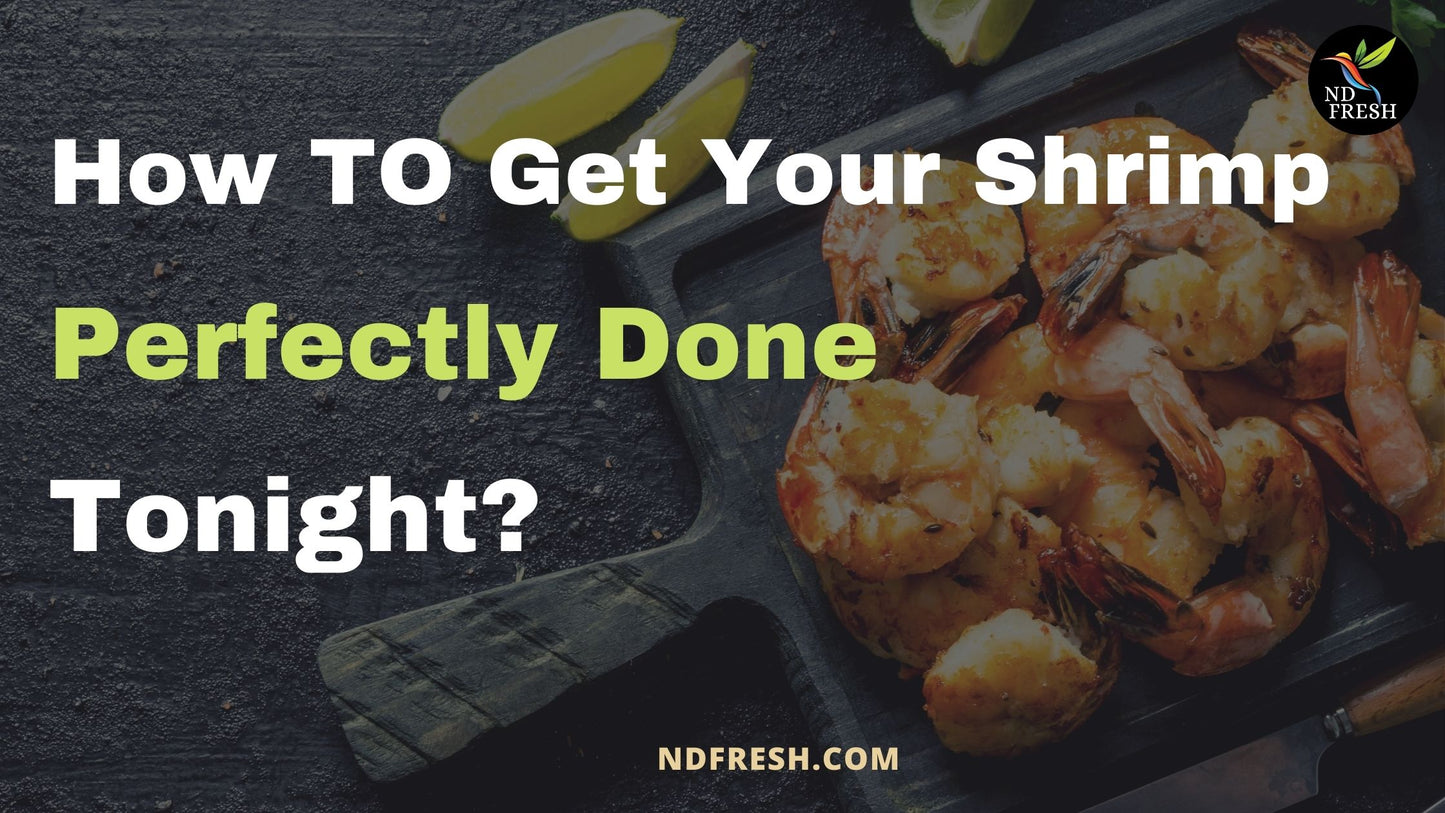 Are you tired of getting your shrimp tough and rubbery every time? No matter how perfectly you cook but can't get them right? Try these secretive ideas to get your perfectly perfect shrimp tonight!!
Yesterday my brother called me to know the perfect degree and way of cooking shrimp as each time he cooks it gets tough and rubbery, I gave him some of my ideas and tips to get them done perfectly. That time I realized many shrimp lover bachelors are out there who are far away from their family and shrimp too because of not knowing how to cook them perfectly.
This article is specially dedicated to such shrimp lovers!!
Shrimp
Shrimp is the favorite seafood for many due to its high protein and low-calorie nature. These crustaceans have a lite flavor, meaty texture and can be cooked within minutes, yes you heard right!!
Shrimps cook in minutes, that's the reason why shrimp is considered a weeknight meal.
But it is also one of the main reasons why it gets overcooked quickly as within two or three minutes it gets to cook and can get tough from tender even without knowing what's happening.
Buying Shrimp
Do you remember Granny's tip?
According to her "to get something cooked well, the quality of the product is equally important".But sadly most of the time we are not lucky enough to get fresh and premium quality fish in the market .
Our NDfresh.com online meat and seafood store brings you high-quality, 100% fresh meats , seafood and vegetables to your doorstep at any time anywhere.
Note; You can use your nose to check the quality of shrimp, if it does not smell fishy then it's fresh and healthy. Also read our article about Tips and Tricks to Buy High Quality Fresh Meat.
How to know shrimp done?
By Temperature
The perfect internal temperature of well-cooked shrimp is between 120-140F.
By Color
Raw shrimp is usually glassy gray and when it's cooked it turns white with little pink and red shades on them and if any gray color is left it means it's not cooked well. . It's the best way to know whether shrimp is cooked or not.
By Shape
When we cook shrimp, its muscle protein contrasts and shrimp curls. The perfectly cooked shrimp curls into a "c" shape where overcooked shrimp curls into an "o" shape, It's easy to remember:
C- cooked
O- overcooked
Important Tip
The secret of getting perfectly cooked shrimp is more focused on "when to cook them" rather than "how to cook them".
Never add shrimp too early to the dish while cooking
add at the end of the cooking or pre-cook them and add to them while serving.
Most of us love shrimp whether boiled, steamed, fried, or broiled but stay away from cooking them due to fear of not getting them perfect. Try my tips and tricks and get your favorite weekend meal ready today!!
"Don't be the one who just thinks they know how to cook shrimp, be the one who knows how to cook shrimp"
Visit our online store
ndfresh.com
and get your fresh meats, seafood, or vegetables at your doorstep in vacuum-sealed packets any time!!!