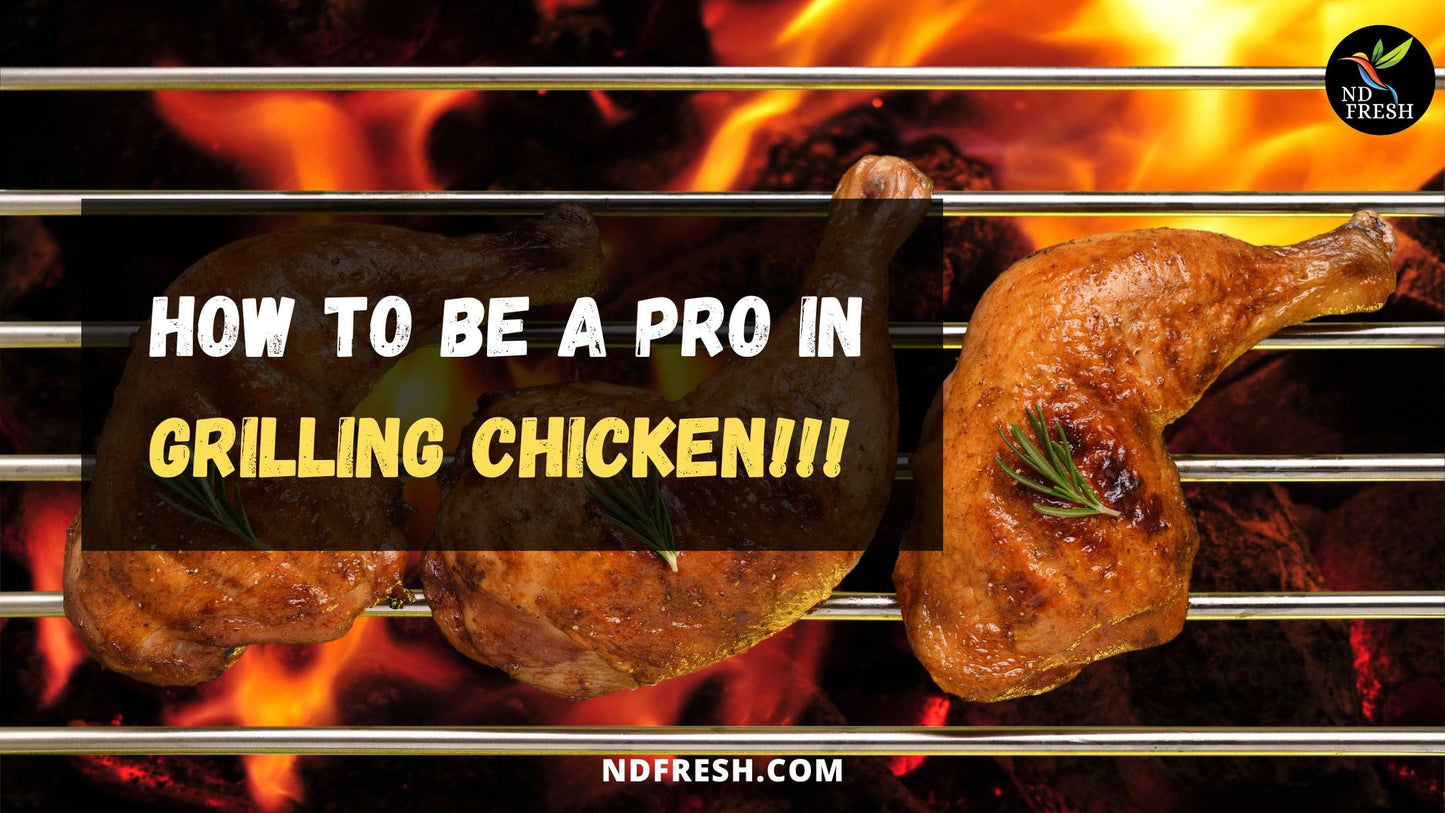 All are familiar with grilling Chicken. Everyone has been doing this for years. Then what is new with it to discuss? Yes, there are some important tips you should know before going to grill. All of you often make silly mistakes while grilling the chicken, which may ruin your entire party..!But after reading this you are going to rock it.. You will cook more tasty and perfect grilled chicken. It's an ultimate guide to Grilled Chicken..!
Set The Tools First
Organizing your tools for cooking is a relief giver step. Thus, you are not needed to run for things while you cook and you can set your entire concentration on the chicken. Here is a list of things you should gather up near the grate first.
Metal spatula

Long Metal tongs

Paper towel

Grill Brush

Cooking spray

Aluminum foil sheets

Heat resistant glove

Meat thermometer

Oil

Salt and pepper

Platters for put the cooked meat
Consider The Grates
Don't forget the grates. Because it is the fundamental part of our grilling. Many people are avoiding taking a look at the grates and not cleaning it after and before the cooking.Prepare your grates, scrub out the burnt sticky meat of yesterday and grease it well.
Get The Best Chicken
The protagonist is our chicken, don't miss them. Pick the best quality chicken for grilling. Frozen meat is not preferred. The organic and locally raised are always best. ND fresh is the best choice. We have premium quality, Organic and Halal certified chicken which is grown hygienically.
Spatchcocking The Chicken Is Good Idea
When you grill a whole chicken, it will consume a lot of time to cook. So, cutting it in spatchcocked style or butterflying it helps you get better results. Using kitchen shears, cut chicken along each side of backbone; remove backbone and discard or reserve for another use. Turn chicken breast side up; press firmly on breastbone to flatten.The meat will cook well on all sides of it and you are going to feel the grilled crispy texture all over it.
Brine It
Add some flavours to your meat. Brining is always recommended when you go for grilling.Chicken tends to dry fast compared to other meats. So, brine it with at least water and salt.If you prefer more flavours add lemon juice, grounded sugar, seasonings, black peppercorns, garlic, bay leaves etc.. Brining is done for a moisture, juicy, flavourful chicken.
Use Your Favourite Marinade
A flavourful and tasty marinade is inevitable. There are a lot of recipes that you can try. This marinade of extra virgin olive oil, freshly squeezed lemon juice, balsamic vinegar, soy sauce, brown sugar, Worcestershire sauce, garlic, salt, and pepper is my preference as a good choice. You can go for other marinades of your choice.
Put Pieces Carefully


Do not put all pieces of the chicken together. I mean, the different portions of chicken like breast, thigh, leg all should be put on the grill in a specific manner or according to its cooking time. Thigh has a long cooking time, so it should go first to the grates. The Breasts go second after the thigh and leg should be last.
Use A Brick To Press.!
Take a brick and wrap it with aluminum foil. What to do with it is to press the chicken on the grates. By doing so you can make the perfect grilled chicken in its desired texture. It is really helpful on butterflied pieces.
Should Not Flip Until It Unstick
If you want perfectly textured and crispy grilled chicken, don't flip too early any more. If it feels unstick to the grates, then only flip it. Otherwise you will definitely regret it. The tasty skin of it will disappear and you can find it on the grates.
Sauce Is Not Good At First
Adding sauce at an early stage of the grilling process is not good. As almost all sauces contain sugar, there is a high chance to burn and darken your meat. So, use sauces only at the last stage.
Check The Temperature
Insert the instant meat thermometer to the thickest part of the chicken and check the temperature. Well cooked meat's taste is incredible. 165° is the perfect number.
Let It Rest
Don't go eagerly to cut the super hot grilled chicken. Let it cool, otherwise the flavoured juice will lose when you cut in hot. You should wait for 10 minutes. It is recommended for all grilled stuff.
Everyone would have their own special way to grill the chicken. Yet, consider these tips and be a pro in grilling. Many flavourful grilling recipes are available. Here is a recipe of a tasty grilled chicken,
Spice Rubbed Barbeque Chicken
Ingredients:
1 tablespoon dried Greek or Mexican oregano

1 tablespoon garlic salt

1 tablespoon coriander seeds , toasted and ground

2 teaspoons smoked paprika

1 teaspoon freshly ground pepper

1/2 teaspoon kosher salt

1 whole chicken (about 1.7 kg)

3 tablespoons lemon juice
Method :
Step1:
In a small bowl, stir together oregano, garlic salt, coriander seeds, paprika, pepper and kosher salt; set aside.
Step 2:
Place spatchcocked chicken on a baking sheet; drizzle with lemon juice. Sprinkle all over with oregano mixture and press to adhere; cover with plastic wrap. Refrigerate for 4 to 24 hours. Bring chicken to room temperature before grilling.
Step 3:
Meanwhile, preheat barbecue to medium heat (about 350°F); grease grill.
Step 4:
Place chicken, skin side down, on grill; close lid and cook, flipping once, until juices run clear when chicken is pierced and instant-read thermometer inserted in thickest part of thigh reads 165°F, 40 to 50 minutes.
Step 5:
Transfer chicken to a cutting board; tent with foil. Let rest for 10 minutes before carving.
Step 6:
serve with your favourite sauces and salads.
Recipe credit: THE CANADIAN LIVING TEST KITCHENCanadian Living Magazine: June 2018
Grill the chicken in different ways, you can grill the whole or in pieces. Whatever style you prefer, use the premium quality chicken. ND fresh provides your desired quality chicken, Butterflied pieces , leg pieces,breast pieces, wings. etc, all under one roof.Order for our Halal certified and Organic meats and premium quality spices, get it delivered at your doorstep..!