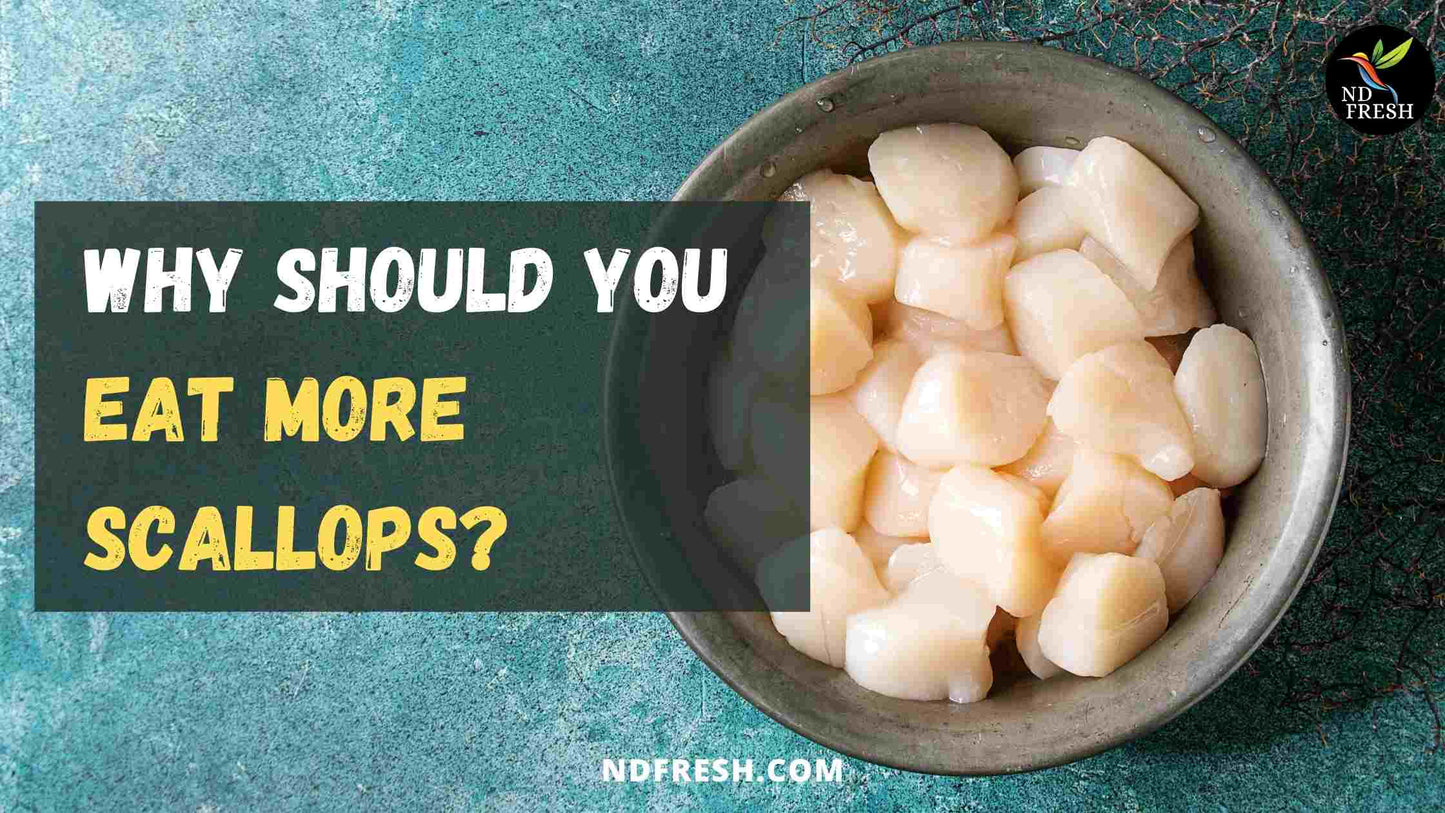 The sweet and buttery scallops may not be your choice in seafood. Many people do not love scallops because of its nutty and buttery flavour. All the love is given to shrimps, lobster and oysters..But, you are going to regret it. These scallops are healthier than those you love more….!
What's Scallops?

Don't you know what scallops are? Some may be unfamiliar with it. Anyway, various species of saltwater clams or marine bivalve mollusks are commonly called scallops. The nutrition side of it is always hidden as it is hidden in the shell. Many of you may be unaware of the real value of this amazing seafood.
Why Are They So Nutritious?
They are full of proteins. A mere 3 ounces of scallops provides 10–17 grams of protein (depending on where the scallops come from), for around 100 calories. It's not a small amount..! You can alter your protein source by this tiny food.They are a gift of sea,wrapped in beautiful and Secure shells. So don't say no to it any more.Don't think it only gives protein. That's not right. It is a powerhouse of Omega 3 fatty acids. The zinc and selenium, that is essential for your immune system, is merely contained in scallops. Vitamin B12 is highly needed for creating a better mood and energising you. This small one bears this too in it.
Eating Raw Scallops
It is a common question whether I can eat scallops raw. Many are concerned about this. The answer is simply yes. You can eat scallops raw. But not highly recommended to all people. If you are a healthy person with no allergic problems you may eat. Approximately, 2.5 percent of people including children and adult are vulnerable to get allergic problems by eating shellfish.
Here are 2 caution instructions, think twice before you eat raw..!
Shellfish is commonly and relatively a little bit allergic. There is no difference between children and adults. Even if it is mollusks while shrimp is crustaceans, it is a little bit likely to turn allergic. So be cautious.

Pregnant people and old people are better to avoid if you are not good with your immune system.
The healthy people, hey it's for you in raw.!. You must consider this culinary and nutritional seafood. Raw is not compulsory, don't you know? You can eat it raw or cooked. But the quality should be checked.Basically, the scallops that are available in supermarkets are caught by big boats and many days old. Those days old fish keep in ice for other long days and as the ice melts, it absorbs the water and may look bigger. But, it won't be good for your health.
NDfresh provides super fresh scallops for you as we are concerned about the quality and your health. Our tasty scallops are filled with its natural sweet and nutty flavour. You can order online and get it at your doorstep.
How To Cook And Eat?
The scallops are not a favorite food of many. But if you cook it in the proper way and add the right ingredients it would turn out better, moreover it keeps you healthier. This fish does not have a fishy smell, it is pure like the water as it came from the sea.This delicious one will melt in your mouth, because it has a tender texture. But, cooking for some extra minutes ruins your tender meat into a rubbery texture. They take just four to five minutes to be cooked.Scallops with pasta and vine on your table would be a delightful dinner.Below is a recipe for a delicious scallop dish with pasta.. Try this out
Savory Sea Scallops and Angel Hair Pasta
Add angel hair pasta to a pan and boil it in water for 4 to 5 minutes uncovered.and cook, uncovered. While the pasta is cooking, melt butter over medium heat. Add some garlic and stir until softened and smell good. Slice scallops into the butter and garlic and stir it with basil, and parsley. Cook it until you can press firmly with your finger for 3 to 4 or 5 minutes. Otherwise it will become tough. Squeeze some lemon juice and season with salt and pepper. Add some cream if you need a thicker sauce and cook just until the sauce begins to simmer.Ladle scallops and sauce over hot pasta and sprinkle some cheese over it and serve with vine.Go to Allrecipes for detailed recipe
NDfresh is one of the best platforms where you can find natural and highly qualified meats, seafoods, spices and veggies. Our meat products are halal and certified. You can find your desired fresh seafood and meats in our store and order online. You will get your ordered products hygienically packed at your door.